Midori BRASS Ballpoint Pen
The BRASS Ballpoint Pen is made of solid brass in a beautiful design.

It consists of two parts. "Locked" it appears a pen on a bullet casing with a size of 98mm. "Open" the size is 149mm, the BRASS Ball Point Pen fits perfectly in the Refill 008 Zipper Pocket to store and always with you to carry on.

The BRASS Ball Point Pen is available in 3 colors:

Solid Brass, White and Brown.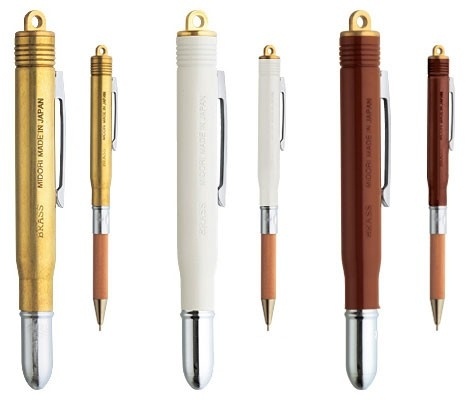 The Brown and White Ball Point Pens are painted but the paint fades slowly when using the pen until the pen seems to be of brass. The more scratches better, the brass will comes through.
Tags: Midori Brass Collection online, Midori Brass Stationery