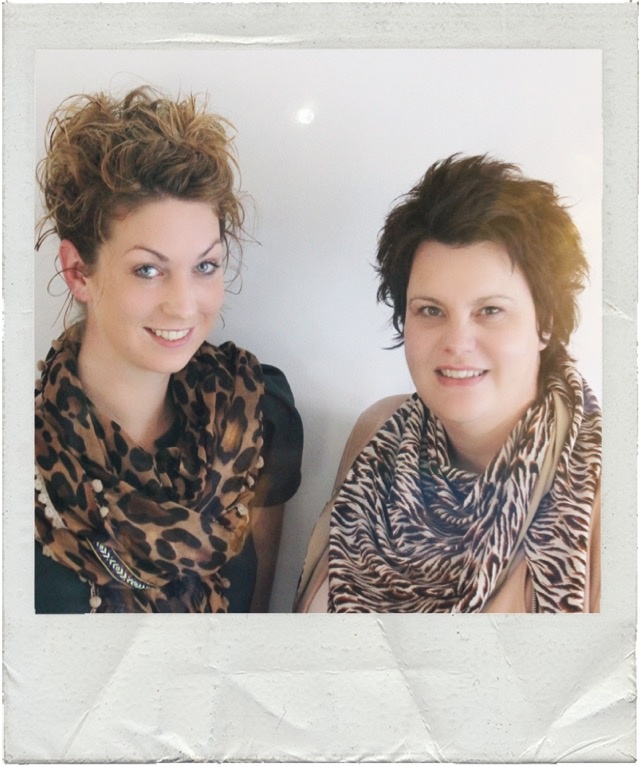 "Hennie and Jacqueline: two enthousiastic, creative ladies with a head full of ideas".
Nice that you've come to have a look at the "About Us" page.
We are Hennie and Jacqueline and we'd like to share about our working methods and style at Buiten de Lijntjes (our shop means Outside the Lines in Dutch, a bit like us!)
We do everything completely in our own way, nothing is too crazy for us. To begin something you need to be brave, just act and do, and to be open yourself. Our manner of thinking and acting doesn't fall under an existing concept. Our approach is different, a little bit rebellious.
The Beginning
We just begun Buiten de Lijntjes in October 2011. There wasn't any research, plan or financer that came about. Buiten de Lijntjes was a dream, that we brought to life. We jumped in deep! Because honestly speaking, we didn't exactly know what we were going to sell. But we'd already worked for years together and knew each other well. We knew about each other that we were able to look ahead, see trends, and boldly take chances. That gave confidence. There was no plan needed.
Taking Chances
We still work that way. The world changes quickly, Opinions and trends change. We try to see that change before it is here. We also believe that the most beautiful things come onto your path if you yourself are fully open to it, that you don't place any boundaries or limits and that you still allow yourself to get surprised. Nevertheless, we know exactly what we want for our standard of service, quality and communication. Speed and open, clear dialogue stays for us a high priority.
Good Feeling
We have keen eyes and a sense for being able to find great new products from all parts of the world. We then pick the top of the crop out of all the beautiful things that are around to find. We love stationary, with fresh, bright colours and also articles from responsible sources made from materials such as recycled paper or organic cotton. We only choose products that are of a high quality and preferably ones which have a special story behind it. We do business with small designers, who have put in a lot of time and energy into their designs and who then deserve a well earnt price for their products. We also work with large brands if they also have a special collection. We always choose high quality, sustainable products. The reason behind that comes from what our clients and customers want, what the designers can create, and from us, that together we all have to get a good feeling from the products themselves.
Winner
In July 2012 we won the prize for "Most Social business from Friesland", a province in the Netherlands. This prize was declared through the Social Media Club Leeuwarden. Fifteen companies were nominated for this prize. The report from the jury was acclaimed: Buiten de Lijntjes is an example for all the retail businesses in the Netherlands! We received a beautiful piece of art handed to us by the mayor Ferd Crone. For us it was an enormous boost.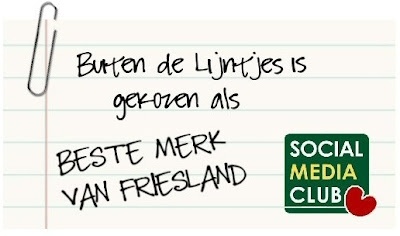 Inspired
Every customer is equal to us, whether you either order a large amount via the web shop or only buy something small in the shop. Our physical shop is there for the real experience. We find it fantastic if people know the way to Wolvega to find the products to really feel them, to try them and to hear the story alongside it. We will gladly offer inspiration or advise. It is wonderful of course if people buy something if they are in the shop, but even if they just come and drink a cup of tea or coffee with us and then leave inspired, that is also great!